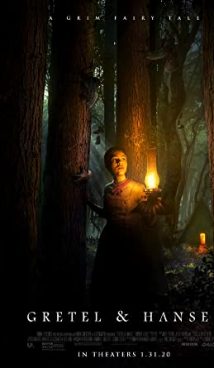 PG-13
01 hours 27 minutes
Synopsis
Director and screenwriter Oz Perkins took a fresh look at the horror genre, retelling the classic fairy tale published by the Brothers Grimm in 1812. In a new version of the original story, Perkins puts the focus on Gretel — who is now depicted several years older — and reverses Hansel and Gretel names in the title. 16-year-old Gretel turns down a job offer after a potential employer asks her if she is still virginal. Kicked out by their mother, Gretel and Hansel wander through a strange forest until they stumble upon a small cottage in the middle of nowhere. They are welcomed by a weird old lady who invites the two in to eat and take refuge. Little do Gretel and Hansel know that they fall right into the clutches of a predatory witch.
Did you know?
Director Oz Perkins clearly seems to be into making horror movies. Both of his previous films — February and I Am The Pretty Thing That Lives in the House — are mystery-horror dramas featuring female leads. Interestingly, Oz is the elder son of Anthony Perkins who played Norman Bates in the original Psycho.
Alice Krige — who portrayed a cannibalistic witch in Gretel & Hansel — also played a fortuneteller in Carnival Row in 2019.
Sophia Lillis — starring as Gretel — is the rising star who made a name for herself by co-starring in It. In 2020, she got a lead role in I'm Not Okay With This, and there seems to be a promising future ahead of her.
Overview
Gretel & Hansel is a co-production horror film based on the German fairy tale Hansel and Gretel by the Brothers Grimm.
Please visit our website to watch Gretel & Hansel trailer online and check out interesting film trivia and a release date. No signup required.
Frequently asked questions
When did the film have its world premiere?
Gretel & Hansel was released  January 30, 2020.
Where was Gretel & Hansel shot?
The film was mostly shot in Ireland, with the additional filming and reshoots taking place in British Columbia, Canada.
See also
The Lodge
The Brothers Grimm
The Ritual