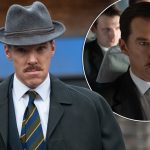 The film stars Benedict Cumberbatch, who plays a real-life amateur Cold War spy, Greville Wynne. The story is based on the true-life events of Wynne, whose business in Eastern Europe has provided him the opportunity to go between the Soviet spies and Western intelligence at the peak of the Cold War. In The Courier, Cumberbatch's character is recruited by American spies to aid in smuggling information about the KGB.
Lionsgate and Roadside Attractions initially titled the project Ironbank when it premiered at Sundance Film Festival last year. However, it was soon changed to The Courier to highlight the thrilling beat of the Cold War spy film.
Cumberbatch stars alongside Rachel Brosnahan who plays a CIA operative, Merab Ninidze who plays a Soviet officer and Jessie Buckley in the spy thriller. The film follows the three characters as they navigate the crucial intelligence relationships while preventing a nuclear confrontation between the nations.
The Courier is expected to release in theaters on March 19, 2021. However, due to the pandemic, it is unknown whether or not plans will change closer to the date.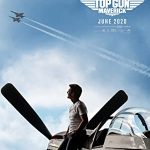 Jag är en katt och en redaktör, jag samlar in och publicerar nyheter om filmer och TV-program för dig.