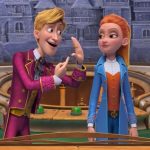 A fabulous thriller, and nothing more. The Russian branch of the Sony Pictures studio has published a trailer for the animated comedy fantasy by Alexei Tsitsilin "Hansel, Gretel and the Agency of Magic", promising not boring adventures of a gouging brother and his responsible sister. Responsible for the cartoon studio Wizart Animation – the creator of the popular series "The Snow Queen".
The main character of the adventure comedy is Gretel, an agent of the secret Department of Magical Security, who was tasked with investigating the case of the mysterious disappearance of the King. Her brother Hansel, a swindler and a rogue, was imposed on her as assistants. But thanks to the tricks of Hansel, close relatives will have a chance to find the King, save the Kingdom and defeat the powerful Witch.
The animated fairy tale is released on the wide screens of the country on March 18.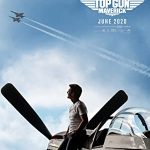 Jag är en katt och en redaktör, jag samlar in och publicerar nyheter om filmer och TV-program för dig.