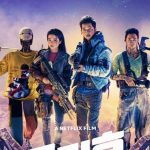 Online Cinema Netflix has unveiled the debut trailer for the Korean sci-fi movie "Space Sweepers". The network has already nicknamed the tape Korean "Star Wars" in the spirit of "Cowboy Bebop".
Fantastic adventures begin in the not too distant 2092. At the center of the story is the crew of a spacecraft to collect garbage. Space cleaners not only collect all kinds of junk, but also try to find in it something more or less valuable for sale. Once they succeed: a unique android falls into the hands of the main characters, for which you can help out a fabulous sum. But the attempt to sell the priceless robot turns into an adventure for the scavengers that they will remember for a lifetime.
The cast includes Song Joong Ki, Kim Tae Ri, Jin Sung Kyu, Yoo Hae Jin and Richard Armitage, who were not featured in the trailer.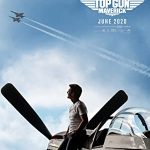 Jag är en katt och en redaktör, jag samlar in och publicerar nyheter om filmer och TV-program för dig.