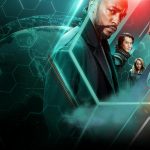 Altered Carbon has been canceled at Netflix after two seasons. According to a report from Deadline, the sci-fi series will not return for season 3.
Netflix has officially announced the closure of Altered Carbon, a science fiction noir-tinged series after its second season, which was released in 2020. The reason was not the pandemic, as one might think, but the ratings of the show: they did not match the level of production costs. (Netflix recently canceled two previously renewed series, The Society and I Am Not OK With This, citing COVID-related circumstances.)
Official trailers of the series
Altered Carbon was created by Laeta Kalogridis based on the 2002 novel of the same title by English author Richard K. Morgan. Its two-season Netflix run (and a movie) matches that of another boundary-pushing sci-fi series, the Wachowskis' Sense8.
The eight-episode Season 2 of the cyberpunk drama, which starred Anthony Mackie, was released on Feb. 27, followed by an anime movie on March 19.
Season 2 of Altered Carbon began 30 years after the epic conclusion of Season 1, and found Takeshi Kovacs (Mackie), the lone surviving soldier of a group of elite interstellar warriors, continuing his centuries old quest to find his lost love Quellcrist Falconer (Renée Elise Goldsberry).
Mackie took over as Takeshi from Joel Kinnaman, who played the starring role in Season 1, run by Kalogridis. Alison Schapker was the Season 2 showrunner.
Anime series trailer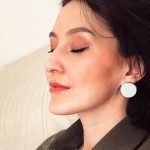 Fröken Anna - redaktör för All-Trailers, journalist, filmfan. Jag skriver om TV-program och filmer, älskar TV-program och filmer, det är mitt liv.