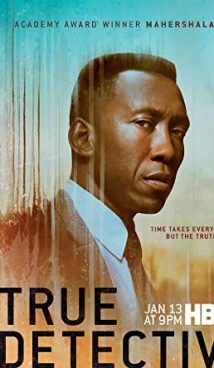 Synopsis
The main characters of the famous crime anthology's new season are Arkansas policemen Wayne Hays (Mahershala Ali) and Roland West (Stephen Dorff). They are immersed in the investigation of the terrible children's disappearance. The case turns out to be quite confusing, and the plot of this season is stretched over three time periods: 1980, when the children disappeared, 1990, when the case was reopened, and 2015, when two elderly protagonists were interviewed for the documentary.
Interesting Facts
– This season True Detective showrunner and scriptwriter Nic Pizzolatto tried himself for the first time as a director. He directed the fourth and fifth episodes.
– Nic Pizzolatto says from time to time that he has ideas for the fourth season. The HBO bosses are interested in continuing the story but are not officially renewing or canceling the series. Meanwhile, Pizzolatto has written the script for the military drama "Phantom Army," which may begin filming shortly. Ben Affleck will be the director and portray the main character.
– The third season takes place on the Ozarks. In the same place, according to the plot, Jason Bateman's character from the "Ozark" series launders money.
– The new season brought back Steven Dorff, the star of the nineties, who went down to cheap B-movies. Everyone was so inspired by Dorff's revival that he was signed to the new crime series "Deputy." The new TV-series was criticized and canceled after the first season.
– While Dorff starred in the 1998 adaptation of the "Blade" comics, Mahershala Ali will play the title role in the reboot of the vampire hunter story.
Information
This is an American detective drama TV-series.
The premiere of the Season 3 took place on January 13, 2019 on HBO channel.
FAQ
– What channel is behind the TV-series production?
All seasons of "True Detective" were filmed for the American channel HBO.
– Will there be a continuation?
Despite the interest from both the showrunner and the HBO bosses, "True Detective" is not yet renewed for the Season 4.
More Like This
Fargo
The Sopranos
Dexter