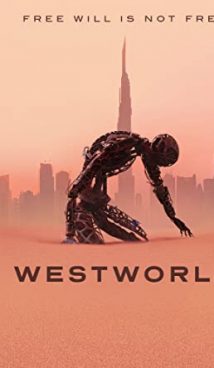 TV-MA
01 hours 02 minutes
Synopsis
This is the new season of one of the main science fiction series of our time. The story takes place in the real world in 2058, where the android Dolores (Evan Rachel Wood) escapes. After the familiar and such a small Park of the Wild West, she is shocked by the reality, as well as by the role robots play in it.
In parallel, we are shown another entertainment park of Delos, where the era of fascist Italy during the Second World War is imitated.
In the new season, we will see all the old characters. However, a stellar cast is expected with Vincent Cassel as the antagonist for Season 3.
Interesting Facts
The series is based on a series of movies filmed in the 70s. An attempt to film a remake with Arnold Schwarzenegger in the title role and Tarsem Singh or Quentin Tarantino as director was made back in 2007 – but it was unsuccessful.
Jonathan Nolan, the "Westworld" creator, described the television series as "the next chapter in human history, where humans are no longer the protagonists". Incidentally, the "Bioshock" and "Skyrim" video games served as inspiration for the filming.
Western World movie (1972), which was adapted for the TV series production, was directed by Michael Crichton. Later, reworking the idea of ​​a dangerous amusement park, Crichton wrote Jurassic Park.
About
The "Westworld" is an American-made television series based on the fantasy thriller series of the same name. The third season premiered on March 15, 2020 on HBO.
You can watch the trailer for the series on our website, no registration is required. You can also read interesting facts about the series and find out the release date of new episodes.
F.A.Q.
Q: What channel is the show on?
A: The "Westworld" TV series was filmed for HBO.
Q: When did the third season premiere?
A: The third season was premiered on March 15, 2020, and all episodes are now available for viewing.
Q: Will the series be renewed?
A: In April 2020, the series was officially renewed for a fourth season.
Related Shows
Black Mirror
Altered Carbon
People
Tags: science fiction, drama, thriller, robots, androids, amusement park, artificial intelligence