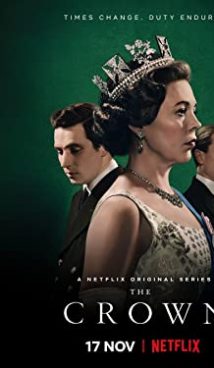 Synopsis
Plot
This is Netflix's most ponderous and ambitious project, a successful attempt to tell the British history of the 20th century through the life of the now living Queen Elizabeth II.
The third season of "The Crown" tells about the country and the world in the 1960s and 70s, and the amazing actress Olivia Colman — who won an Oscar for the role of Queen Anne Stewart — plays adult Queen Elizabeth.
Netflix gives a lot to its flagship project. Expensive filming, incredible settings, and great actors in the cast — all of this compensates for the lengthy narrative that is inherent in this grandiose series.
Interesting Facts
– Initially, there supposed to be six seasons, but then the series was reduced to five. The main idea is: in the first season, Queen Elizabeth II is played by a young actress (Claire Foy). Then the following two seasons are about the queen's life in the 1960s and 1980s, with Olivia Colman playing the title role. In the final seasons, the wonderful actress Imelda Staunton will portray Elizabeth II.
– Before, the series showrunner Peter Morgan wrote the script for the film "The Queen," in which Helen Mirren played the lead role of Elizabeth II and got an Oscar for it.
– The next, fourth season of "The Crown," will tell us about the time of Margaret Thatcher's reign and Charles' marriage to Princess Diana. It is worth mentioning that the role of Thatcher will be played by Gillian Anderson, the star of "The X-Files."
– According to some 2019 data, "The Crown" is the most expensive TV-series in the history of television. Some reports say Netflix spent more than $150 million on the first two seasons.
Information
This is a British-American biopic TV-series
The premiere of the Season 3 took place on November 17, 2019 on Netflix.
FAQ
– What channel is behind the TV-series production?
All seasons of "The Crown" were filmed for the Netflix streaming platform.
– Will there be a continuation?
Yes. Right now, they are working on the Season 4. There should be five or six seasons of "The Crown" in total.
More Like This
Downton Abbey
Victoria
The White Queen
The Tudors