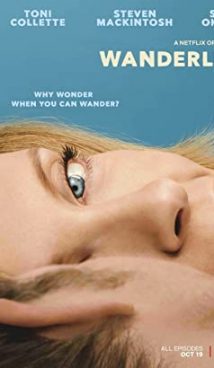 TV-MA
01 hours 00 minutes
Synopsis
The key plot line of the "Wanderlust" TV series is focused around the average married couple from Great Britain Joy and Alan. They have been married for many years, raise three kids. Although the spouses can't find the harmony in their intimate relations any more: therefore, they both have an affair outside. One day, having uncovered all these secrets to each other, they decide to go a constructive way: to make their marriage 'open' instead of a trivial divorce. Now Alan and Joy's extramarital affairs are happily legitimated, and the spouses open up new horizons of intimate life… until at some point everything becomes too complicated and the fragile consensus that they've been achieved starts fading rapidly.
Trivia
 The "Wanderlust" TV series is a joint project of the British channel "BBC One" and the American streaming service "Netflix". The series was first released in the UK on September 4, 2018, and premiered overseas only in a month and a half. "Wanderlust" was filmed as a mini-series and no sequels are expected, at least for now.
The lead star of the series is the awesome Australian actress Toni Collette, the winner of 'Golden Globe' and 'Emmy' awards as well as an 'Oscar' nominee. Among other things, Collette became the producer of "Wanderlust". Soon the actress is going to appear in the new thriller "Pieces of Her" TV series. This upcoming series is based on the eponymous novel by Karin Slaughter and is set to premiere on Netflix later in 2021.
About
 "Wanderlust" is the British television series, filmed in the genre of psychological drama.
The first season of Wanderlust premiered on September 4, 2018, on 'BBC One'.
Related TV Series
Love
Unbelievable
You Me Her
Tales of the City
I May Destroy You
Tags: drama, adultery, open marriage, UK, Great Britain, Toni Collette