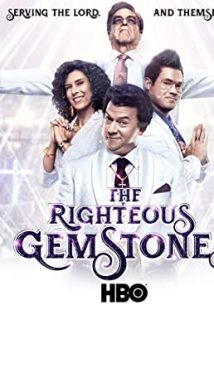 Synopsis
The Righteous Gemstones, a new TV series commissioned by HBO, strikes at the most sacred – one of the pillars of modern American culture – the Televangelist Institute. Introducing the Gemstones family, who have made a fabulous fortune in religious preaching. Having their own church, they receive money from the parishioners. However, in reality the Gemstones do not follow their own instructions at all. Fueled by donations from the flock, Father Eli and his children Jesse, Calvin and Judy lead a rather marginal lifestyle.
Interesting Facts
The Righteous Gemstones Season 1 premiered on August 18, 2019 on HBO, with episodes airing daily.
In September 2019, the TV series was renewed for a second season – however, the sequel's premiere date is still unknown.
Danny McBride, showrunner for The Righteous Gemstones, also played the role of Jesse's older brother. According to Danny, he wanted the show to look like a kind of family sitcom. Incidentally, it was McBride who lured actors Walton Goggins and Idi Patterson from "Vice Principals", his previous project.
The choice of the family name is not accidental – it is a reference to the Old Testament. The Jewish high priests wore a breastplate with twelve different gemstones – from ruby ​​to amethyst – which symbolized the tribes of Israel.
About
The Righteous Gemstones is an American-made satirical comedy TV series. The first season premiered on August 18, 2019 on HBO.
Related Shows
Vice Principals
Eastbound & Down
Avenue 5
Barry
On Becoming a God in Central Florida
Tags: black comedy, satire, televangelists, religion