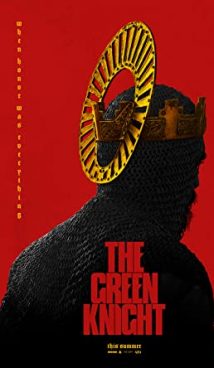 Synopsis
The cycle of legends about King Arthur and his associates will never cease to be a source for movies and various TV-series. This time, the producers decided to adapt the poem Sir Gawain and the Green Knight once again.
On New Year's Day, a knight dressed all in green appears in Camelot and offers a deal — he gives his ax to someone to strike him once on the condition that the Green Knight may return the blow in a year and a day. Young Gawain accepts the offer and in one fell swoop he chops off the Green Knight's head. As if nothing had happened, the mysterious guest returns his head to its place and leaves. And a year later, Gawain will have to meet with the Green Knight again.
Interesting Facts
The Green Knight is another victim of the coronavirus pandemic. The film's premiere was originally planned on March 16, 2020, at the South by Southwest festival and its worldwide release on May 29. However, the festival was canceled, movie theaters were closed, and the release date was left in the air. But we are expecting an announcement soon.
Director Stephen Weeks shot two films based on the legend Sir Gawain and the Green Knight — the first one was released in 1973, and the second one in 1984. In the latter, Sean Connery performed as the Green Knight.
David Lowery, a new star of art house, is a director of this screen adaptation. However, the next director's project will be a big one — the Disney studio offered him to direct a feature film based on the classic cartoon Peter Pan. The project is now in the pre-production stage, and Jude Law will impersonate Captain Hook.
Information
This is a joint-production fantasy drama film based on the cycle of Arthurian legends.
The world premiere of The Green Knight will take place sometime in 2020.
More Like This
King Arthur: Legend of the Sword
King Arthur
Gretel & Hansel
The Brothers Grimm
Tags: Arthur, Knights of the Round Table, legends, ballads, British mythology