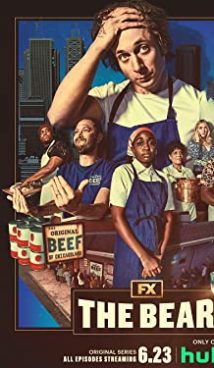 Synopsis
The Bear is an American comedy-drama television series created by Christopher Storer. It premiered on FX on Hulu on June 23, 2022.
The series received critical acclaim. On July 14, 2022, it was renewed for a second season.
A young chef from the world of fine dining comes home to Chicago to run his family's Italian beef sandwich shop after the suicide of his older brother, who left behind debts, a dilapidated kitchen, and an unruly staff.