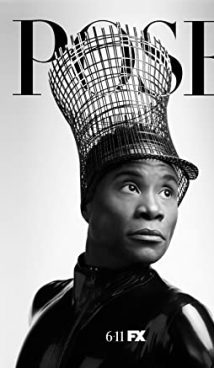 TV-MA
01 hours 00 minutes
Synopsis
The Pose TV-series is a fictional story about a curious subculture that was born in New York in the 1980s when the United States was still a very homophobic country.
At that time, many representatives of the LGBT community, who were not accepted by relatives, friends, colleagues, themselves created their own families, which they called 'houses'.
At the house, under the leadership of mothers (the heads of these families), they had semi-underground parties (balls). At these balls, representatives of the houses competed among themselves in musical performances, one of the elements of which was an imitation of the model poses from the covers of fashion magazines. This is what gave the name to the series.
The plot of Pose is centered on Blanca, a trans woman, the mother of the House of the Evangelist created by her. She helps her family, including model Angel and dancers Lil Papi and Damon.
The second season of Pose is inspired by Madonna's song Vogue, which popularized dance moves from balls. The world is raving about a new dance, and the culture of balls is slowly emerging from the underground.
Interesting Facts
The first episode of the second season of Pose came out on June 11, 2019, on the American channel FX.
Pose was renewed for the third season, the production of which, however, was suspended due to the coronavirus pandemic. The premiere of the new series will happen no earlier than 2021. By the way, the third season will take place in 1994.
Pose was inspired by the 1990 documentary Paris is Burning about the ball subculture. Over time, the film acquired cult status, and its director Jenny Livingston became a consultant producer for Pose.
One of the creators of Pose is Ryan Murphy, who is one of the major producers of modern television. His latest work, Ratched on Netflix, has become one of the most prominent TV-series of 2020.
Information
This is an American musical drama TV-series.
The premiere of the second season of Pose took place on June 11, 2019, on the FX channel.
More Like This
Hollywood
Glee
The Politician
American Crime Story
Tags: music, drama, New York, transgender, balls, performance, AIDS, dancing, LGBT