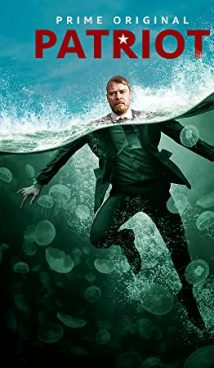 Synopsis
The secret treasure of the streaming platform Amazon Prime, "Patriot" is a standout TV series that just few people know about.
John Tavner, a reliable CIA agent who is one of the best operatives of the Agency, is ready to serve the Motherland unselfishly as he is a patriot. Another reason for his dedication is that his father is the Director of Intelligence.
Although John is tired of everyday affairs and wants to live in Amsterdam, smoking marijuana, composing slow folk songs about everything in the world, he impeccably fulfills his duty at the call of the Motherland and his father.
This time, the threat came from Iran developing nuclear weapons. The United States plans to send a gigantic amount of money to this country to support opposition politicians and influence local elections. However, money transfers are only possible through Luxembourg. John has to infiltrate a Milwaukee firm and travel undercover to Europe with a bag full of banknotes. However, unexpected problems break this plan. Sad John copes with problems, dreams of peace and continues to serve the Motherland.
Interesting Facts
The pilot episode of "Patriot" was released on November 5, 2015 on the Amazon Prime streaming platform. An entire season of the TV show was ordered shortly after and premiered on February 24, 2017. With a quiet release, Patriot built a loyal fan base and was well received by critics. As a result, the TV series was renewed for a second season, which premiered on November 9, 2018. However, the series is officially canceled after the release of the final episode of Season 2.
Steven Conrad, an American producer who previously wrote "The Pursuit of Happyness", "Wonder" and "The Secret Life of Walter Mitty" films, is the creator of "Patriot". Following the closure of Patriot, Steve produced "Perpetual Grace, LTD", another TV series filmed in a similar style.
About
Patriot is an American-made spy tragicomedy TV series. The first season of the TV show premiered on February 24, 2017 on Amazon Prime.
Related Shows
Perpetual Grace, LTD
Sneaky Pete
The Night Manager
Tom Clancy's Jack Ryan
The Americans
Tags: drama, crime, CIA, black comedy, existential drama, music, Amazon Prime