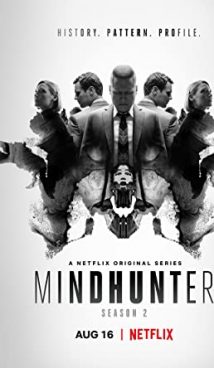 TV-MA
01 hours 00 minutes
Synopsis
Late 1970s, the FBI Academy in Quantico, Virginia. Here serves Agent Holden Ford (Jonathan Groff), an ambitious young man who desires to broaden the boundaries of forensic science. Ford has fresh ideas on how serial murders can be investigated. He asks the authorities to let him launch a research project to conduct interviews with already imprisoned serial killers and psychopaths. The aim is to understand their thoughts and hidden motifs with the hope of applying this knowledge to solve ongoing cases.
The innovation earned the attention of Quantico's management, and Holden Ford, along with his partner Bill Tench (Holt McCallany), became the heads of the Behavioral Science Unit at the FBI Academy. Professor of Psychology Wendy Carr (Anna Torv), who transferred to Quantico from Boston University, provides invaluable assistance to the agents.
Trivia
The entire first season of "Mindhunter" TV series appeared on the 'Netflix' streaming platform on October 13, 2017. Having received audience recognition, the multi-part psychological thriller was rewarded with a sequel, which premiered in August 2019. According to critics, the second season came out even better than the first one. At the moment, 'Netflix' has not closed the "Mindhunter" TV series, but has postponed development of the third season indefinitely.
Jonathan Groff, a popular American actor and singer, known for his performances on stage and TV screens, starred a special agent Holden Ford. By the way, now Groff is taking part in the filming of "The Matrix 4", its release is scheduled for the end of 2021.
David Fincher is an American film director known for his psychological thrillers whose films have received 40 nominations of the Academy including his three personal 'Best Director' awards. David Fincher is the executive producer of "Mindhunter" TV series who has a long and fruitful relationship with 'Netflix'. Fincher has worked on the TV show "House of Cards", the animated anthology "Love, Death & Robots". In 2020, streaming giant 'Netflix' released film "Mank", David's latest work as a director.
About
American-made television series, filmed in the genre of psychological thriller based on the book "Mindhunter: Inside the FBI's Elite Serial Crime Unit" by John E. Douglas and Mark Olshaker
The first season of the "Mindhunter" TV series premiered on 'Netflix' on October 13, 2017.
 Related TV Series
Real Detective
Dexter
Narcos
Ozark
The Hunt
Tags: drama, thriller, crime, based on true events, film adaptation of a documentary book, maniacs, killers, profiler, criminal psychology, David Fincher