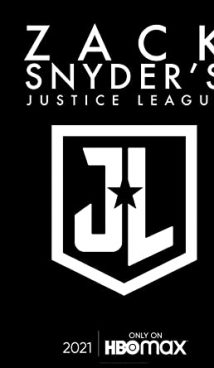 Synopsis
The heroes of the DC Extended Universe are back! Superman, Batman, Flash, Wonder Woman, Cyborg, and Aquaman team up to face a global threat to all humanity.
Interesting Facts
The announcement of Zack Snyder's Justice League was probably one of the main sensations in the entertainment industry of 2020. However, let's start from the beginning. The director Zack Snyder, a master of action films, was hired by Warner Bros. in 2010 to work on the DC Universe. After the successful Man of Steel, however, critics did not like his next film in the franchise, Batman v Superman: Dawn of Justice. Then Snyder began filming Justice League, which was to become the core of the new DC Extended Universe. Yet, conflicts with the studio and family matters forced Snyder to leave the project after the filming was finished. At this point, Warner Bros. decided to change the atmosphere of the film for the lighter and more entertaining one and hired Joss Whedon, who previously directed several Avengers films, to work on the blockbuster. Whedon rewrote the script, scheduled reshoots, and, as a result, Justice League turned out a kind of two-headed monster. It failed at the box office and caused a barrage of terrible reviews. For nearly three years, DC Comics fans have been asking for the director's cut of Zack Snyder's film, blaming Joss Whedon for all the troubles. All this time, the studio denied, claiming that there is no original version of the blockbuster until in early 2020 the Warner Bros. announced that people would be able to watch Zack Snyder's Justice League.
Zack Snyder's Justice League will be released in a new format, with four hour-long episodes released on HBO Max first, which will be available as one long film later.
Warner Bros. allowed Zack Snyder to make all the necessary re-shootings several millions of dollars' worth. By the way, the actors who performed as the main characters in the film were enthusiastic about the news of the director's version and happily returned to their roles.
Zack Snyder has stressed that the new project will not use anything shot by Joss Whedon.
There are rumors on the Internet that Warner Bros, if the director's cut of the blockbuster is successful, will hire Zack Snyder to work on the franchise again, in particular on the sequel to Man of Steel.
Information
This is an American-made action TV-series based on the comic books of DC Comics.
The premiere of the first season will take place in 2021 on the HBO Max platform.
More Like This
Wonder Woman 1984
Suicide Squad
Avengers: Endgame
Tags: superheroes, Superman, Batman, Aquaman, Wonder Woman, Flash, Ban Affleck, Henry Cavill, Gal Gadot, Ezra Miller, Jason Momoa