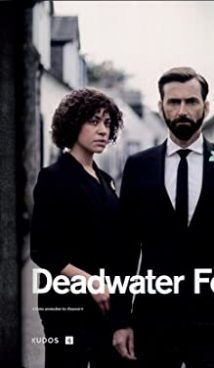 Synopsis
The monotonous life of a sleepy village lost in the green meadows of Scotland is disturbed by a terrible tragedy – in a fire that broke out in the Kendrick house, the owner of the house and her three daughters perish. Tom Kendrick, head of the family and local doctor, tried to help the household but was unsuccessful. Shocked local residents demand that the police start an investigation into the incident. Terrible details became known over time: suggesting that the fire did not occur by itself, the police find traces of arson. In addition, things were not going smoothly in the Kendrick family – Tom was having an affair on the side, and his wife was taking antidepressants. Soon, drugs were found in the bodies of the dead…
Interesting Facts
The first episode of the "Deadwater Fell" TV series was released on 10 January 2020 on Channel 4. The TV show was broadcast daily until the end of January.
David Tennant, a brilliant British actor, is the lead actor on a TV show. Perfectly getting used to various roles, he managed to visit one of the Doctors Who, a Marvel villain named Kilgrave, a neurotic detective in "Broadchurch", and Death Eater Bartemius Crouch Jr. in "Harry Potter." He also played the role of renowned serial killer Dennis Nielsen in the 2020 "Des" miniseries. In the near future, "Around the World in 80 Days", a multi-part adaptation of the novel of the same name by Jules Verne will be premiered – Tennant will play the role of Phileas Fogg.
"Deadwater Fell" was filmed in Dunlop, a small Scottish town in East Ayrshire that was used as a fictional village in the TV series.
About
"Deadwater Fell" is a British-produced psychological thriller television series. Season 1 of the TV show premiered on 10 January 2020 on Channel 4.
Related Shows
Tags: Scotland, fire, investigation, death, David Tennant, drama