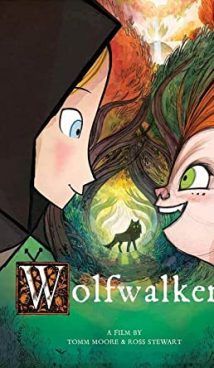 Synopsis
Girl named Robin with her father-hunter, while in search of the last pack of wolves in the British Isles, arrives in Ireland. In these forests, Robin encounters a strange girl named Meb, who miraculously turns into a wolf at night.
Interesting Facts
The "Wolfwalkers" cartoon was released on September 12, 2020 at the Toronto Canadian International Film Festival. In some countries, the film will be shown in theaters this fall. The digital release of the cartoon will take place on December 11, 2020 on the Apple TV+ streaming platform.
Tomm Moore, the cartoon director, is a remarkable artist and comic book writer from Ireland. All his works are imbued with love for nature and the history of his homeland. He previously produced "The Secret of Kells" and "Song of the Sea", two Oscar-nominated feature films for Best Animated Feature.
Sean Bean, a wonderful actor, gave his voice to Robin's father. By the way, Season 2 of the "Snowpiercer" TV series starring Bean will premiere in January 2021.
"Wolfwalkers" will provide a complete immersion into the world of Celtic culture as Dublin-based "Kíla", playing in the genre of traditional Irish music, will record soundtracks for the cartoon.
According to Tomm Moore, one of the sources of inspiration for "Wolfwalkers" was "Princess Mononoke", a classic cartoon by Hayao Miyazaki.
About
Wolfwalkers is a co-production EU-US fantasy cartoon. The animation film was premiered on September 12, 2020 at the Toronto International Film Festival.
Related Films
The Secret of Kells
Song of the Sea
Tags: cartoon, Ireland, folklore, adventure, family, werewolves, clash of cultures