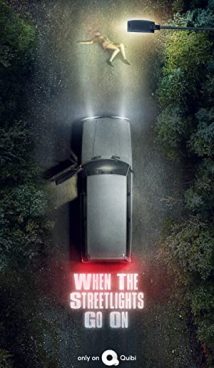 Synopsis
A small town in the state of Illinois, 1995. Ace of Base sounds from every corner.
A high school student Chrissy (Kristine Froseth) secretly dates a local school teacher, Mr. Carpenter. During the next meeting, they are abducted by an armed masked unknown person. He leads them into the forest and brutally kills.
The town is shocked by such violence, and the police begin an investigation. Who knows what it leads to and how many more victims will be…
The detective series is designed primarily for young people, since 10 minute series format does not imply a strong immersion and increased attention.
Interesting facts
When the Streetlights Go On was released on March 6, 2020 simultaneously with the launch of the Quibi platform. All products of this service can only be viewed in the mobile application. In addition to this series, the flagships as The Most Dangerous Game and Survive, as well as several documentaries and TV shows are available from March 6, 2020.
Information
The American-made TV series shot in the detective drama genre.
The first season premiered on April 6, 2020 on the Quibi service.
You can watch the series trailer online on the website without registration. You can also find interesting facts about the series.
FAQ
What channel is producing the series?
The series When the Streetlights Go On was filmed for the Quibi streaming platform.
When did the first season come out?
The entire first season is available on the service from April 15, 2020.
Will there be a sequel?
The showrunners have not yet announced anything about a possible extension of the series.
Related Series
Limetown
Home Before Dark
Survive
Most Dangerous Game
Tags
detective, 90s, murder, short series, investigations, small town, school