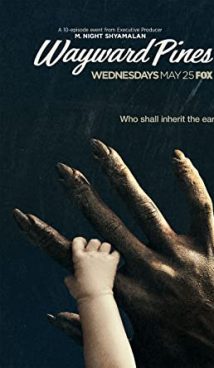 TV-14
01 hours 00 minutes
Synopsis
Wayward Pines located in Idaho is a very strange city. Ethan Burke, an agent of the US Secret Agency, comes here to investigate a very difficult case. However, as soon as Ethan crossed the border of the town, strange things happened. Caught in an accident, Burke wakes up in a city hospital. He gets to know the locals – however, there is something alarming in their behavior. The events that followed are much stranger. It turns out that the town of Wayward Pines is a very unusual place that nobody can't leave. Burke moves slowly step by step in unraveling the secrets of this place. However, the revealed truth about Wayward Pines will drive the secret agent to despair.
Interesting Facts
The "Wayward Pines" TV show premiered on Fox on May 14, 2015. Loved by viewers, the television series was renewed for a second season. Released on July 27, 2016, the "Bedtime Story" episode is the series finale.
Director M. Night Shyamalan specializing in science fiction, mystery and horror TV shows, is one of the executive producers for "Wayward Pines". Continuing to work on multi-part projects, Shyamalan is now producing "Servant", TV show commissioned by Apple TV+. Season 2 of the "Servant" is currently airing. Notably, the TV show was renewed for a third season. In addition, "Old" movie, Shyamalan's new directorial work, will premiere on July 23, 2021.
About
Wayward Pines is an American-made television series based on Blake Crouch's "The Wayward Pines" fantasy thriller series of novels. The first season of the TV show was premiered on May 14, 2015 on Fox.
Related Shows
The Strain
Helix
Under the Dome
Sleepy Hollow
Tags: fantasy, thriller, drama, detective, investigation, adventure, horror, mysticism