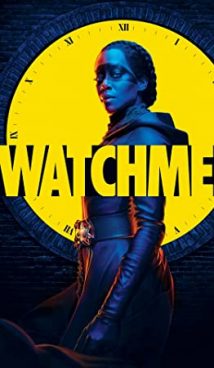 TV-MA
08 hours 47 minutes
Synopsis
The Watchmen TV series shows an alternative world to ours – however, it has a lot in common with the current one. Although 30 years have passed since the events of the Zack Snyder film (and the graphic novel by Alan Moore and Dave Gibbons), society is still in a state of imbalance. Oklahoma Tulsa is at the center of a confrontation between the guardians of the law and the Seventh Kavalry, a racist terrorist partnership.
Since the Seventh Kavalry almost succeeded in destroying the Tulsa police a few years ago, officers now have the legal right to hide their identities in order to protect themselves from fanatics.
As the confrontation between the masked police and the terrorists continues, strange events take place in Tulsa, in the center of which is the detective Angela Abar, who goes to the service as "Sister Night".
Interesting Facts
The first episode of the Watchmen TV series was released on October 20, 2019 on the American TV channel HBO. With the episode aired weekly, the TV show ended on December 15, 2019.
Damon Lindelof, known as the creator of the cult TV shows "Lost" and "The Leftovers", is the showrunner for "Watchmen". After the first season finale, he announced that he had already told a finished story and has no plans to renew the TV series for a second season. In turn, HBO's producers have said they are not going to shoot a sequel without Lindelof, so "Watchmen" is a canceled project officially.
The "Watchmen" is a triumph for the 2020 Television Emmy Awards. The TV show has received 11 awards from 26 nominations including Best Miniseries, Cinematography, Screenplay and Actress.
About
Watchmen is an American-made superhero fantasy TV series inspired by the graphic novel of the same name by Alan Moore and Dave Gibbons. The first season of the TV show was premiered on October 20, 2019 on the HBO American TV channel.
Related Shows
The Boys
Lovecraft Country
The Leftovers
The Outsider
Tags: drama, superheroes, fantasy, adventure, mystery, sequel, cliffhangers