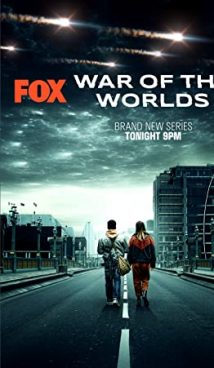 Synopsis
War of the Worlds TV show tells the story of how humanity paid for its own curiosity. By sending signals into space to try to communicate with another mind, people did not expect an answer so soon. However, the beings who intercepted the messages of the people do not intend to interact peacefully. First, meteorites fall to the surface of the Earth, emitting a deadly sound signal that kills all people who did not have time to hide. Then there are mechanized creatures who were tasked with exterminating all who managed to survive.
A handful of survivors are trying to escape – however, how can weak scattered humans resist powerful alien conquerors?
Interesting Facts
The first episode of the TV show was released on October 28, 2019 on French Canal+. Later, the TV series became available for viewing on several major streaming platforms.
Although the "War of the Worlds" TV show has been renewed for a second season, the date for the premiere of the new episodes is still unknown.
"War of the Worlds" was based on the science fiction novel of the same name by HG Wells, published back in 1897. Borrowing only the fact of an alien attack into its plot, this television series is just a modern adaptation of the book. It is noteworthy that another multi-part film adaptation of the novel was premiered by British showrunners in 2019. Released under the same title, the British show follows the novel's plot more closely. However, both TV series show much darker events and more casualties.
Daisy Edgar-Jones, a young actress who achieved fame in 2020 for her role in the "Normal People" TV series, is a co-star on the TV show. The adaptation of the international bestseller – in which she played Daisy – became a real hit.
About
War of the Worlds is a co-production television series based on the science fiction novel of the same name by H.G. Wells. The first season of the TV show premiered on October 28, 2019 on Canal+.
Related Shows
War of the Worlds (2019)
Brave New World
Snowpiercer
Tags: aliens, post-apocalypse, human destruction, Europe