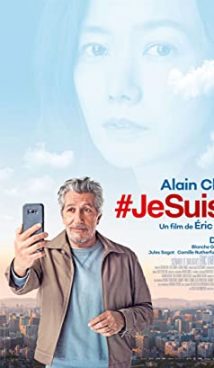 French

6.0

France | Belgium
Synopsis
This is very heart touching comedy, shot on the motives of French cinema, but we can see there a growing interest in South Korea. The protagonist is an eminent chef Stephane, who suddenly meets South Korean artist Soo on Instagram. After a while Stephane falls in love with new acquaintance and goes to South Korea to see Soo live, but she broke her promise and didn't come to the meeting at the Seoul airport. Stephane decides to stay at the airport building till she comes. Suddenly he becomes a meme, "French lover" and everyone who arrives at the Seoul airport wants to get a picture with him.
Interesting facts
Bae Doo-na is probably the most famous South Korean actress now. Wachowski directors really love her and constantly offer her to star in their projects, such as "Cloud Atlas", "Jupiter Ascending" movies and in TV series "Sense8". We can also see Bae Doo-na in Netflix "Kingdom" TV show that is about zombie virus outbreak in medieval Korea.
Alain Chabat, one of the most famous modern French comedians, was given a starring role. We can see him not only acting in famous blockbusters but he sometimes shoots movies. The popular preposterous "Asterix & Obelix: Mission Cleopatre", for example, is his work.
Questions and Answers
Who composed the music score?
The compositor of "#jesuislà" is the Russian expat Evgeny Halperin, the compositor of large Hollywood projects and other things.
This is French-Belgian co-production romantic comedy movie.
The release in France was on February 5, 2020.
Similar movies
Lost in Translation
The Terminal