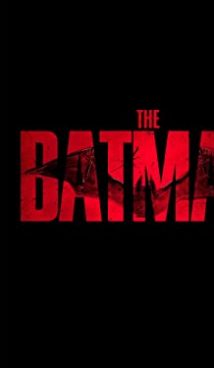 Synopsis
This is a new movie with a new Batman! Now it's Robert Pattinson's turn to wear a black latex mask with pointed ears and portray a young crime fighter. He does not have a lot of experience yet, having patrolled the streets of Gotham in his cape for only two years. However, the young man has already got the attention of criminal leaders. The factions decide to unite to deal with the upstart, but Batman is not an easy target!
The new film is promised to be full of noir atmosphere and have a detective story. The director Matt Reeves had carte blanche from the studio, so he could do whatever he wanted with Batman and his opponents.
Interesting Facts
Officially, the new film will not be a part of the DC Extended Universe and will become an independent work, just like the 2019 hit, Joker. That is, the film will not have any direct connections with Justice League.
In The Flash, the new film about the adventures of a superfast superhero, two Batmen should appear at once. Ben Affleck and Michael Keaton agreed to portray their versions of this hero. According to the plot, Flash travels through parallel universes and meets several different Batmen. This film will be released in 2022 and be a part of the DC Extended Universe.
The film's director, Matt Reeves, said that The Batman will get a multi-episode spin-off dedicated to the Gotham police. The TV-series will be shown on the HBO Max streaming platform with Reeves as its producer.
The film prepares us for a meeting with several famous comic book characters. We will see not only Batman but also Catwoman (Zoë Kravitz), The Riddler (Paul Dano), and The Penguin (Colin Farrell). Interestingly, Kravitz and Farrell have already appeared on screen as Marvel characters. Zoe was a winged woman in X-Men: First Class, and Colin was the villainous Bullseye in Daredevil.
Information
This is an American-made sci-fi thriller film based on the DC comic series.
The world premiere will take place on March 4, 2022.
More Like This
Justice League
Batman (1989)
Joker
Tags
superhero, Gotham, crime, Catwoman, The Penguin, The Riddler, Robert Pattinson