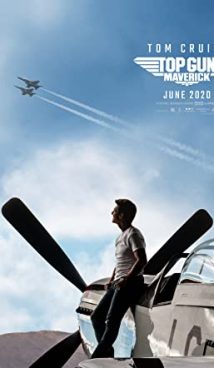 Synopsis
As in real life, 34 years pass after the events of the original Top Gun. Pete Mitchell, also known as Maverick (Tom Cruise), cannot say goodbye to the sky. He does not retire and does not want to go on raising, remaining the captain after thirty years of service. He accepts the offer to begin instructing young pilots, including Bradley Bradshaw (Miles Teller), the son of Maverick's old acquaintance.
 Interesting facts
Initially, Top Gun: Maverick was supposed to see the light on June 24, 2020; however, the coronavirus epidemic made its own adjustments and the world premiere was postponed to December 23, 2020.
Christopher McQuarrie, the co-author of the script, is responsible for the reanimation of the franchise Mission: Impossible, and we will see two new films in the next couple of years.
The director of Top Gun, Tony Scott (Ridley Scott's younger brother), was supposed to shoot the sequel, but he committed suicide in 2012. Joseph Kosinski, known for his work on the films Tron: Legacy and Oblivion, took Tony Scott's place.
The great composer Giorgio Moroder received the Oscar for the best song for the movie Top Gun. By the way, it was the only Oscar that the picture has received. After 34 years, no less legendary Hans Zimmer is responsible for the music for the sequel.
Information
A film of a joint American and Chinese production is shot in the adventure drama genre. The world premiere of Top Gun: Maverick will be held on December 23, 2020.
FAQ
Which of the actors of the first part acted in the sequel?
Val Kilmer joined the sequel together with Tom Cruise. By the way, Val's role in Top Gun was one of his first big appearances in the cinema.
Related Movies
Top Gun
Mission: Impossible 7
No Time to Die
Bad Boys for Life