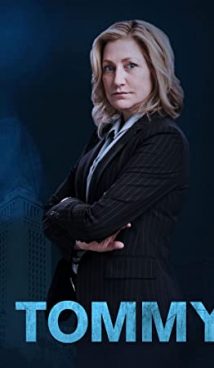 Synopsis
Abigail Thomas (Edie Falco) is a New York police captain whose career collapses because she accuses her boss of sexual misconduct. Suddenly, the mayor of Los Angeles offers her to head the police department. Abigail accepts the offer and moves to California, where her adult daughter lives.
Chef Thomas becomes a very tough and principled leader, devoting all her time to work, and also trying to improve relations with her daughter and granddaughter.
On the one hand, Tommy follows the current agenda of a strong woman struggling with harassment. On the other hand, Edie Falco is a great actress able to captivate the viewer with her wonderful game.
Interesting facts
Edie Falco became known after the role of the protagonist's wife in the extremely popular series The Sopranos, having received two Golden Globes at once. Then Edie secured her success by participating in TV show titled Nurse Jackie (six nominations for Emmy Award). Soon we will see her immediately in two sequels of the blockbuster Avatar.
The showrunner Paul Attanasio gave us House, M.D., one of the most popular TV series of our time.
Information
The American-made TV series shot in the drama genre.
The first season premiered on February 6, 2020 on the CBS channel.
You can watch the series trailer online on the website without registration. You can also find interesting facts about the series.
FAQ
What channel is producing the series?
All series were shot by the order of the American CBS TV channel.
Will there be a sequel?
Producers have not yet made a statement about the continuation of Tommy.
Related Series
Nurse Jackie
FBI
Deputy
9-1-1
Tags
drama, police, strong woman, Los Angeles