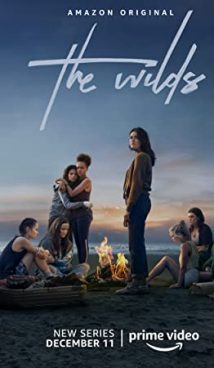 TV-14
01 hours 00 minutes
Synopsis
Nine high school girls are flying on a private jet to Hawaii, where they will take part in a program called Dawn of Eve. However, having got into a plane crash, the characters of the TV series find themselves on an island in the middle of the ocean where there are no cities or people. Fighting with the ghosts of the past and trying to find a common language among themselves, the girls are doing everything possible to survive. However, what happened may not be what it seems at first glance. What if the high school girls came to this lost corner for some reason?
Interesting Facts
All 10 episodes of the Season 1 were released on December 11, 2020 on the Amazon Prime streaming platform. Sometime after the premiere of the TV series, it was renewed for a second season – however, the date of the premiere is still unknown.
Most of the filming was done at Bethells Beach, a New Zealand beach about fifty kilometers from Auckland. At the same time, urban scenes were filmed in Auckland itself.
Although several actresses have made their acting debut on "The Wilds" TV series, Helena Howard, who plays Nora, has already appeared on the TV show "Don't Look Deeper" which premiered in summer 2020 on Quibi. As for Sophia Ali (feline cellist Fatin), she will soon appear on the big screens in the adaptation of the video game "Uncharted," the most anticipated film of 2022. Already filmed, the movie – which is also starring Tom Holland, Mark Wahlberg and Antonio Banderas – is expected to premiere on Fubruary 11, 2021.
About
The Wilds is an American-made drama TV series. The first season of the TV show premiered on December 11, 2020 on Amazon Prime.
Related Shows
The Flight Attendant
Tiny Pretty Things
A Teacher
Bridgerton
Motherland: Fort Salem
Tags: drama, thriller, survival, adventure, female characters, high school girls, desert island