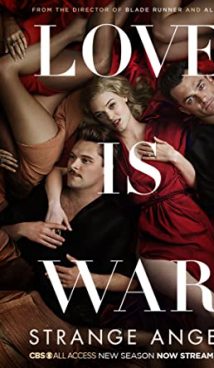 TV-MA
01 hours 00 minutes
Synopsis
The TV series "Strange Angel" is dedicated to the life of one of the most mysterious characters in American history of the mid-20th century – John Parsons. Native of California, John from his youth was fond of engineering. As a grown-up he did not give up his hobby and became a man who is now called by many "the pioneer of American rocketry". However, Parsons was not just a boring inventor: in addition to working as an engineer, John led a very eccentric lifestyle, and in the 1940s he became interested in the occult knowledges. But as Parsons slowly becomes part of this strange secret world, his newfound beliefs and lifestyle jeopardize both his marriage and his job.
The TV series "Strange Angel" tells about John Parsons as a very interesting and controversial figure, who on the one hand, is engaged in high technology, and on the other, tries to unravel the mysteries of the universe with the help of mysticism.
Trivia
"Strange Angel" TV series filmed for the American streaming service "CBS All Access". The first season of the TV show began on June 14, 2018, and a few months later it became known that 'CBS' renewed the series for a second season, which, however, became the final one.
The episodes of the first season of "Strange Angel" are named after the sections of the ballet "The Rite of Spring" by Igor Stravinsky, the second – after the tarot cards.
The showrunner for "Strange Angel" was Mark Heyman who previously worked a lot with the cult director Darren Aronofsky. Hayman co-produced the films "The Wrestler" and "Mother!" and wrote the script for the Oscar-winning thriller "Black Swan".
About
American-made television series based on George Pendle's novel "Strange Angel" in the genre of historical drama. The first season of "Strange Angel" premiered on June 14, 2018 on CBS.
Related TV Series
Lodge 49
Feud
Patrick Melrose
Tags: drama, biography, history, scientist, rocket science, esotericism, occultism, Jack Parsons