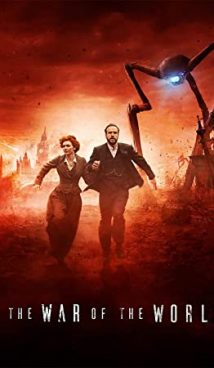 Synopsis
This TV-series is a fresh adaptation of the classic sci-fi novel by H.G. Wells.
Beginning of the 20th century, Great Britain. In different parts of the country, strange space objects are falling from the sky, which turn out to be alien ships. Soon, gigantic tripods appear from the craters, in which creatures from another planet sit. They need our Earth, but people are in the way. They begin the conquest of our planet with total genocide.
Interesting Facts
The War of the Worlds premiered on October 6, 2019, on the Canadian TV-channel T+E, and only in November, the mini-series was released in the UK.
Interestingly enough, interest in The War of the Worlds novel has grown again recently. Apart from the British mini-series, the French Canal+ has released another series about the conquest of the Earth by aliens. In their version, events happen nowadays, and the plot of The War of the Worlds is much more fatal to humanity. Also, a video game about the survival of a girl in a country captured by the Martians premiered in November 2020.
The small role of the gunner in The War of the Worlds was played by the British actor Harry Melling, who is well-known to the viewers as Dudley Dursley from the Harry Potter saga. Over the past few years, Melling has frequently appeared in high-profile TV-projects. 2020 was a very successful year for the actor: viewers noticed him in the thriller The Devil is Always Here, and then Harry played a role in the TV-drama Queen's Gambit, which was well-received by the viewers.
Information
This is a British sci-fi drama TV-series based on the novel of the same name by H.G. Wells.
The premiere of the first season of The War of the Worlds took place on October 16, 2019, on the Canadian TV-channel T+E.
More Like This
War of the Worlds (USA, France)
Dracula (2020)
Tags: screen adaptation, Wells, Martians, sci-fi, drama, survival death, conquest