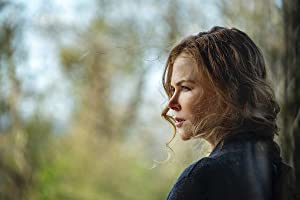 Synopsis
"The Undoing" series main character is Grace Sachs (Nicole Kidman), a successful psychologist. Everything in her life is great — she has a wonderful husband Jonathan (Hugh Grant), a career, a beautiful house, and a well-arranged life. Her book is about to be released, where Grace talks about listening to yourself and your intuition. But suddenly something happens, and it turns Grace's life inside out, and dirty secrets creep out from everywhere. Her husband turns out to be a completely different person than Grace, with her refined intuition, has previously assumed. The strong woman has no other choice but to try and figure out what destroyed her cozy life.
Interesting Facts
– Hollywood star Nicole Kidman continues her triumphant march across the small screens. After "Big Little Lies" that won her a Golden Globe and an Emmy, and the series "The Undoing" she will play in the multi-episode thriller "Nine Perfect Strangers." By the way, she also participates in all these projects as an executive producer.
– "The Undoing" showrunner is an honored TV Producer David E. Kelley. He won 11 Emmys in his career! His latest high-profile works are "Big Little Lies," "Goliath," and "Mr. Mercedes."
– Sofie Gråbøl is a Danish actress, who starred in the detective series "The Killing," appears in "The Undoing." "The Killing" became the main TV-series of a Scandinavian wave of a multi-episode noir.
Information
This is an American detective drama TV-series based on the novel "You Should Have Known" by Jean Hanff Korelitz.
The premiere of the Season 1 will take place in the fall 2020 on HBO channel. *In Russia it will be available on the Amediateka service.
FAQ
– What channel is behind the TV-series production?
"The Undoing" will be shown on HBO channel in the USA. *In Russia it will be available on the Amediateka service.
– Will there be a continuation?
No. "The Undoing" was originally planned as mini-series.
More Like This
Big Little Lies
Top of the Lake
Sharp Objects