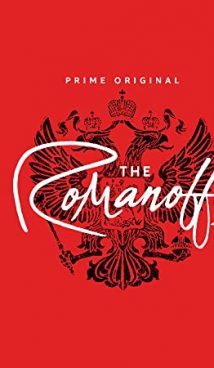 TV-MA
01 hours 00 minutes
Synopsis
"The Romanoffs" TV series plays on the ever-lasting interest of Western society in the Russian tzar dynasty. Each episode of the TV show is dedicated to one fictional story from the life of the descendants of the Russian emperors (or people who consider themselves descendants). They reside in different parts of the world, but all as one have no doubt in their exclusivity: finally, they are all proud of the fact that their ancestors governed one of the largest empires in history.
The showrunner of "The Romanoffs" series Matthew Weiner invites us to look at the life of entirely different people who are united (or not united) by such a thing as blood ties.
Trivia
"The Romanoffs" TV series was filmed for the streaming service "Amazon Prime". Hence, here this drama started on October 12, 2018. All eight episodes aired weekly. A year after the finale of the first season of "The Romanoffs", the streaming platform announced that a sequel wasn't considered, although it didn't officially close the series.
The series was written by Matthew Weiner, showrunner of "Mad Men" cult drama series that aired on the American 'AMC' channel in 2007-2015. It is curious that Weiner invited several actors to "The Romanoffs" who, thanks to "Mad Men" series, became world famous. Among them are: Christina Hendricks and John Slattery.
"The Romanoffs" have put together an amazing cast. Among the actors mentioned above, the series features: Aaron Eckhart, Diane Lane, Corey Stoll, Isabelle Huppert, Kathryn Hahn, and many others.
About
American-made web television series filmed in the anthology drama genre. The first season of "The Romanoffs" series premiered on 'Amazon Prime' streaming service October 12, 2018.
Related TV Series
McMafia
Mad Men
Modern Love
Transparent
A Very English Scandal
Tags: drama, anthology, descendants of tzars, imposters, tough life, monarchy