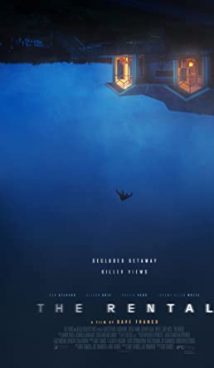 Synopsis
Two couples decide to spend an unforgettable weekend in a wonderful oceanfront house. From the very beginning, the owner of the rented property raises some suspicions, but the characters of the film decide to stay, and this is a fatal mistake. The guests find video cameras right in the bathroom. The conflict with the house owner gets dangerous, and a mysterious masked stranger starts hunting down four young people.
Interesting Facts
The Rental is Dave Franco's debut as a director. Dave has an older brother, James, a famous actor, who began his directing career fifteen years ago. Dave himself is well-known for such blockbusters as 21 Jump Street, 6 Underground, and the Now You See Me dilogy. By the way, actress Alison Brie is Dave Franco's wife.
The film was shot on the Pacific Ocean, in a place called Bandon, Oregon.
Due to the quarantine, the premiere of The Rental took place on June 18, 2020, at a drive-in movie in California, USA. A month later, there was a worldwide release via the Internet.
This summer Dan Stevens, who portrayed one of the main characters, appeared in Netflix's comedy Eurovision Song Contest: The Story of Fire Saga. The film tells about the song contest participants from Iceland, and Dan represented the Russian singer Alexander Lemtov there.
Actress Alison Brie is famous not only for the TV-series Community. She is a star of the TV-series Glow about female wrestling. The final season of this critically acclaimed show is set to premiere later this year.
Information
This is an American-made horror film.
The world premiere of The Rental took place on June 18, 2020.
More Like This
The Silencing
You Should Have Left
The Beach House
Tags : horror, maniac, murder, slaughter, young people, observer, ocean, house rental