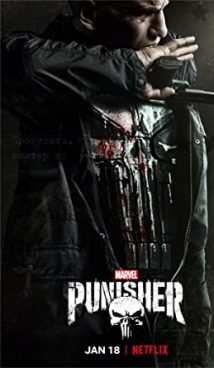 Synopsis
Frank Castle with a thirst for revenge for his family instead of blood in whose veins, enters the arena of bloodthirsty urban squabbles. Nicknamed the Punisher, Frank, with his incredible ability to survive the most terrifying battle, is a master of hand-to-hand combat, a professional marksman and a grandmaster of all types of weapons. In addition, Castle never wastes time and effort on solving difficult moral dilemmas – he will kill everyone if necessary.
Jigsaw (Billy Russo) became one of the main enemies of the Punisher. Castle's former best friend and co-worker in the past, he was implicated in the death of Frank's family.
Interesting Facts
After a successful special screening, Season 1 premiered on November 17, 2017 on the Netflix streaming platform, with all episodes immediately available for viewing. The second season was released on January 18, 2019 on Netflix.
First appearing on the "Daredevil" TV series in 2016, this anti-hero was so popular with viewers that – at the request of the public – the producers launched a new TV show telling the story of the Punisher. The new TV series lasted for 2 seasons.
Like other TV series in the Marvel Television Universe, "The Punisher" was canceled. It is not yet known what the future holds for this character.
Previously, 3 films were shot telling the story of the Punisher. Over the years, the role of the cruel avenger was played by outstanding actors – Dolph Lundgren (1989), Thomas Jane (2004) and Ray Stevenson (2008).
About
The Punisher is an American-made superhero thriller TV series based on the Marvel comics. The first season of the TV show premiered on November 6, 2017 at a special screening in New York.
Related Shows
Daredevil
Luke Cage
Iron Fist
Defenders
Tags: superheroes, comic, action, crime, thriller, Marvel