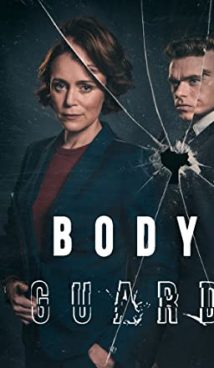 TV-MA
01 hours 00 minutes
Synopsis
Recently returned from Afghanistan, Sergeant David Budd (Richard Madden) still suffers from PTSD but continues to work for the London police. Once, being in the metropolitan subway, the war again overtakes the main character: he sees a suicide bomber preparing to commit a terrorist attack. Relying on his experience and gift of persuasion, the former military man prevents disaster.
Meanwhile, David's superiors make him the bodyguard of Julia Montague (Keely Howes), the newly minted British Home Secretary. The problem is that David does not share Julia's political views. However, being a soldier loyal to his homeland, he accepts a new job. So, how will the collision of such different people end?
Interesting Facts
The first episode of Season 1 premiered on 26 August 2018 on BBC One. Having bought the rights to show the TV series, Netflix made it available to viewers in various countries around the world.
The "Bodyguard" TV series has proven to be very successful – since 2008, no TV show has managed to attract so many viewers. According to BBC One, the final episode of the TV series attracted 11 million people, which means that one in six Britons watched the episode. However, the TV series failed to break the 2008 record for the Doctor Who Christmas special, which attracted 11.7 million viewers. Being so popular with viewers, "The Bodyguard" has been renewed for a second season – however, an official premiere date has not yet been announced. It is noteworthy that Jed Mercurio, showrunner of the TV show, said that the plot of the project is designed for 4 seasons.
Richard Madden, an actor who left "Game of Thrones" half way, is now a part of the most expensive film franchise in history – he starred in the new Marvel blockbuster "The Eternals", where he played the role of Ikaris. It is noteworthy that Keith Harrington, the on-screen half-brother of Richard from "Game of Thrones", also starred in "The Eternals" as the Black Knight.
About
The Bodyguard is a British-produced political thriller television series. Season 1 of the TV show premiered on 26 August 2018 on BBC One.
Related Shows
Capture
Luther
Line of Duty
Tags: London, government, politics, police, terrorist attack, military, Richard Madden