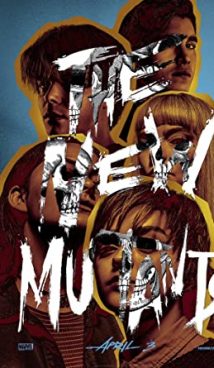 Synopsis
The New Mutants is a film that was conceived as a teenage and gloomy alternative to the classic X-Men. There will be no universe rescue or a grand battle with aliens. Even latex costumes are excluded.
The story is about five young mutants ended up in a secret laboratory who are not fighting against a supervillain (although, there is also an antagonist here, a creature named Demon Bear), but primarily they fight against their own demons and fears.
Interesting facts
The New Mutants is one of the most unlucky films of not only superhero themes, but also in the history of mass cinema in general. Initially, when preparing for the premiere on April 12, 2018, it was constantly being remade and reedited, moving the release later. When it seemed that the film was ready, a deal of the century took place, and the Disney Studio bought the Fox Studios, and the new owners thought for a long time whether The New Mutants fit into the concept of the Marvel Universe. Finally, the release was scheduled for April 3, 2020, but then the coronavirus intervened, and it was decided to postpone the premiere, but with no date.
The creators of the film say that The New Mutants were primarily influenced by such classic films as: One Flew Over the Cuckoo's Nest, The Shining and A Nightmare on Elm Street.
 Information
The American-made TV film is shot in the fiction genre.
The premiere will take place in 2020.
You can watch the movie trailer online on the website without registering. You can also find interesting facts about the film and find out the release date in Russia.
FAQ
Where was the movie made?
The main set of The New Mutants was located on the territory of the Medfield Hospital. By the way, we have already seen this hospital in Shutter Island with Leonardo DiCaprio.
Where can I watch The New Mutants?
The premiere was postponed; however, the studio has not yet announced the date we will be able to watch the film.
 Related Movies
X-Men: Days of Future Past
Wonder Woman 1984
Black Widow