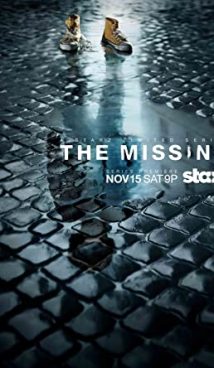 TV-14
01 hours 00 minutes
Synopsis
The two seasons of The Missing are two investigations into horrific cases of missing children.
Oliver, 5, an English boy who came with his mom and dad on vacation to France, seems to evaporate in the middle of the crowd.
After an 11-year absence, Alice suddenly appears in a small German town. She says that all these years, she was held captive by an unknown person along with a certain French girl Sophie.
Each season of The Missing is one disappearance that is shocking and makes people wonder about the darkness within people.
Both cases are led by detective Julien Baptiste, a veteran of the French police, but even he will be amazed at the results of his investigations.
Interesting Facts
The very first episode of The Missing was shown on October 28, 2014, on the British TV channel BBC One, and the second season was released two years later.
Even though both seasons of The Missing received acclaim from critics and viewers, BBC decided not to renew the series. Instead, there is a spin-off, the Baptiste TV-series about another case of a retired French detective. The new series premiered in early 2019 and was extended for a second season.
In 2015, The Missing was nominated for a Golden Globe for Best Mini-Series but ultimately lost to the first season of Fargo.
Information
This is a joint production crime thriller TV-series.
The premiere of the first season took place on October 28, 2014 on the British TV-channel BBC One.
More Like This
Baptiste
Rellik
Dublin Murders
Broadchurch
Tags: Europe, children missing, kidnapping, detective, thriller, drama