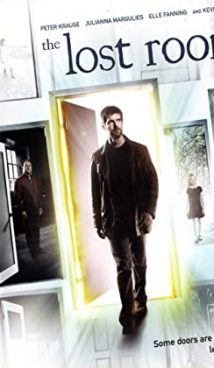 TV-PG
04 hours 30 minutes
Synopsis
Police Officer Joe Miller witnessed some very strange things. During the investigation, a key that could open absolutely any door fell into his hands. Surprisingly, Joe found himself in a certain Room existing outside of space and time.
A mysterious Event that endowed all the Objects from the Room with amazing properties happened here once. People who know about the Room are now seeking for Objects. Soon, this quest turned into a real clan war. Suddenly Joe gets involved in this confrontation as his daughter disappeared into the Room, and the detective wants to get his little Anna back. Searching for various Objects, he hopes that his next find will help him get his daughter out of this cursed place.
Interesting Facts
All three episodes of the TV show were aired between December 11-13, 2006 on the Sci Fi Channel. Filmed in mini-series format, this TV show did not require renewal.
Nominated for two Emmy Awards, "The Lost Room" TV series won neither of them.
The role of the protagonist's daughter is played by Elle Fanning, the future Hollywood superstar best known for her roles in "Maleficent", "The Neon Demon" and "Super 8". Elle also played the role of Empress Catherine II in "The Great", satirical TV show released in 2020.
Peter Krause, star of the cult series "Six Feet Under", played the role of police officer in "The Lost Room". Krause is currently starring in "9-1-1", a TV show that chronicles the difficult everyday life of emergency workers.
About
The Lost Room is an American-made fantasy thriller TV series. The first season of the TV show was premiered on December 11, 2006 on the American TV channel Sci Fi.
Related Shows
Tags: fantasy, adventure, mini-series, drama, mystic, thriller, Elle Fanning