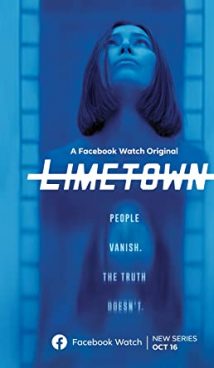 Synopsis
Leah Haddock, a podcast writer, is obsessed with the mystical story of what happened to Limetown. Located in Tennessee, Limetown has become a kind of compound for the headquarters of a research institute engaged in revolutionary developments in the field of neurology. Once, the entire population of this city disappeared – came on an emergency call, the guards of the law found a completely empty city. All three hundred people seemed to have evaporated, and only in the main square was the burnt corpse of the head of the institute smoking.
For many years, Leah has been trying to find out what happened to Limetown as one of the missing was her beloved uncle.
Interesting Facts
The Limetown TV series premiered on October 16, 2019 on the Facebook Watch streaming service.
In August 2017, the management of the Facebook announced the creation of its own streaming service. There are several TV shows filmed for the new streaming platform including "Limetown", "Sorry for Your Loss" starring Elizabeth Olsen and "Queen America" starring Catherine Zeta-Jones – however, they have not yet managed to create a truly breakthrough show.
Jessica Biel, an actress who now not only stars in TV shows, but also produces them – as in the case of "Limetown" – is the performer of the main role.
This TV show was canceled after the first season by the management of Facebook Watch. As for "The Sinner", another Jessica Biel show, it has been renewed for a fourth season. Still working as an executive producer, Jessica only starred in the first season of "The Sinner".
About
The Limetown is an American-made mystical detective TV series. Season 1 premiered on October 16, 2019 on Facebook Watch.
Related Shows
The Sinner
Evil
Emergence
Tags: mysticism, investigation, drama, fiction, small town, Jessica Biel, Stanley Tucci, detective
Keywords: Limetown, Limetown 2019, Limetown mysticism, Limetown TV series