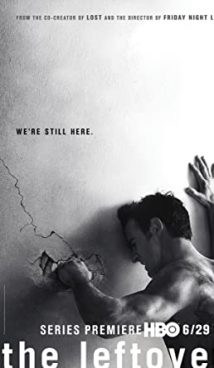 TV-MA
01 hours 00 minutes
Synopsis
As a result of the mysterious event that took place on October 14, 2011, 2% of the world's population disappeared without a trace. Not lost or fleeing from home, they simply disappeared without a trace. A completely inexplicable event called "Sudden Departure" shocks humanity and causes profound shifts in society. Strange churches and sects began to spring up everywhere, striving to interpret "Sudden Departure" in their own way.
The stories of several people are at the center of the TV show's plot. Kevin Garvey (Justin Theroux), police chief and one of the main characters of the TV series, has lost his wife. Did not disappear or die, she joined one of sects.
Nora Durst, a woman whose family has disappeared without a trace, is another major character on the TV show. Being in a state of shock, Nora cannot come to terms with the loss of her husband and two children. The characters of the series not only try to understand what really happened on October 14, 2011, but also strive to adapt to the new society. However, there are many more bizarre events ahead.
Interesting Facts
The first episode of the TV show premiered on June 29, 2014 on HBO. Loved by both TV viewers and critics, "The Leftovers" was renewed for a second season. The TV series was canceled on June 4, 2017 with the last episode released under the title "The Book of Nora".
The TV series is based on the novel of the same name by American writer Tom Perrotta. Notably, HBO bought out the rights to film the book even before it was published. Damon Lindelof, co-creator of the iconic TV show "Lost" and longtime Tom Perrotta fan, is the showrunner for The Leftovers.
Although "The Leftovers" is one of the critically acclaimed TV shows of the decade, it received just one Emmy nomination with no Golden Globe nominations. Notably, "Watchmen", Lindelof's new TV series, was an absolute triumph at the Emmy Awards and won eleven statuettes in 2020.
About
The Leftovers is an American-made TV series based on the mystical thriller novel of the same name by Tom Perrott. The first season of the TV show premiered on June 29, 2014 on HBO.
Related Shows
Lost
Six Feet Under
Watchmen
Tags: drama, thriller, mysticism, disappearance, riddle, mystery, parallel world, search for clues, spirituality, Justin Theroux, Carrie Coon