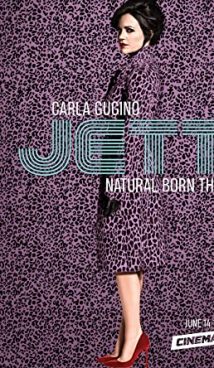 TV-MA
01 hours 00 minutes
Synopsis
Top class thief Daisy Kowalski, nicknamed Jett, has just got out of prison. She would be glad to start a new life, but she is not completely free yet —Jett's life is still under the criminal tycoons' control, and they will not waste Daisy's skills. But how can she do everything that bosses demand of her and not go to prison again?
Interesting Facts
Jett was filmed for the American channel Cinemax, and the first episode premiered on June 14, 2019. The series aired weekly until August. In early 2020, Cinemax decided not to make its own series anymore, so the fate of Jett's second season is in the air. Currently, the producers are looking for a new platform.
The wonderful actress Carla Gugino is not only playing the title role in the TV-series. She is also a producer. By the way, in 2020, we could see her in new episodes of entertaining anthologies. She played the storyteller in The Haunting of Bly Manor (the second part of the anthology started with The Haunting of Hill House), and in the new season of Manhunt (a story of terrorist Eric Rudolph), where she portrayed the nosy journalist Kathy Scruggs.
The daughter of Carla Gugino's character in The Haunting of Hill House was played by Violet McGraw. Carla liked the young actress's performance so much that she invited her to Jett. Violet became Karla's screen daughter again.
Information
This is an American crime thriller TV-series.
The premiere of the first season took place on June 15, 2019 on the American channel Cinemax.
More Like This
City on a Hill
Reprisal
Stumptown
Tags: thief, theft, prison, heroine, freedom, Carla Gugino