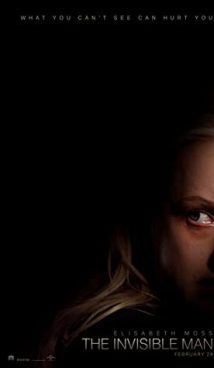 Synopsis
Cecilia, a main character of the film, is tired of her toxic relations and decided to put to sleep of Adrian, her abuser and scientist in parallel, and escape their home.
Adrian wants to take vengeance on her using his invention, a suit making him invisible.
Interesting facts
The film director Leigh Whannell, a former actor, rose to international fame two years ago due to his successful low-budget film Upgrade. Universal Studios produced his The Invisible Man and soon it will produce Escape from New York, the classic thriller remake.
An actress Elisabeth Moss is responsible for drama. New York Magazine gave her a Modern Television Queen title. She became famous owing to The Handmaid's Tale series to be broadcasted this year.
Initially, The Invisible Man should be a part of Dark Universe of Universal Pictures film studio, which was drawn mad of Marvel's success. According to its plan, solo films about monsters, the rights to which belong to Universal, should be released; then the films should be brought together in a single crossover. However, started doing this from The Mummy, the film company subsequently lost box office sales. Now, the films with spine-chilling characters are supposed to be released separately without hope of bringing them together.
Information
The joint production film is shot in the fantastic thriller genre.
The Invisible Man film had its world premiere on February 24, 2020.
FAQ
What is the budget of the film and how much The Invisible Man earned?
With the budget of $ 7 million, The Invisible Man earned $ 123 million which is twenty times as much.
Related Films
The Mummy
The Hunt
Midsommar