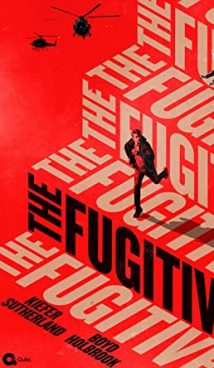 Synopsis
Mike Ferro, a convicted criminal who just released, seeks to start a new life in which his wife and daughter play the main roles. However, finding himself in the wrong place at the wrong time, Mike becomes the prime suspect in a terrorist attack took place in the Los Angeles subway. Prematurely accused by the FBI of this heinous crime, Mike Ferro becomes the target of fire to kill. Unwilling to surrender to the authorities, Ferro can only rely on himself. Now, he must find the terrorist act organizer himself. However, Clay Bryce, a professional detective who somehow does not doubt Mike's guilt, constantly pursues the protagonist.
Interesting Facts
The Fugitive is a remake of both the TV series (1963) and the film (1993) of the same name. The movie starring Harrison Ford who had to run away from Tommy Lee Jones (the detective).
This TV series was filmed for Quibi, a new streaming platform that offered a new TV show format. Each new episode is only 10 minutes long and is initially only available through the mobile app. The original idea is that the video content on offer is intended to be viewed on the go, such as when people commute to work. The new streaming service was launched on April 6, 2020, in the midst of the coronavirus pandemic, when many people were forced to stay at home. In this regard, the expected "Quibi" boom did not take place, and the online service has not yet gained popularity. Some of the series filmed for Quibi are now available to TV viewers.
Nick Santora, The Fugitive showrunner, has previously worked with Quibi. The Most Dangerous Game, a television series by Nick Santoro, is Quibi's flagship project that premiered on April 6, 2020, the same day the streaming service was released.
About
The Fugitive is an American-made television series based on the 1963 television show of the same name in the thriller genre. The first season premiered on August 3, 2020 on the Quibi streaming service.
Related Shows
Most Dangerous Game (1963)
Don`t Look Deeper
Designated Survivor