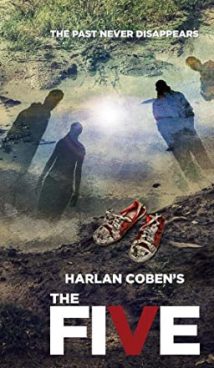 Synopsis
It all begins in 1995 when four teenagers go for a walk in the park. Mark, Danny, Slade and Pru are twelve-years-old friends, and they don't like that Mark's little brother named Jesse, who is only five, tagged along with them. The older guys are not interested in Jesse's company and they kick him out telling to go home. But Jesse goes missing that very day and ever since then no one knows what really happened to him.
Years go by, and the unwitting participants of those events are already over thirty now. One of them is a lawyer, another one is practicing medicine, and Danny became a police officer. While investigating another routine case concerning a murder of a prostitute, a team of forensic experts discovers at a crime scene the DNA of that very boy Jessie who disappeared two decades ago. Four friends get together again, and this time each of them is resolute in finding out what happened that ill-fated day in 1995.
Trivia
The series "The Five" was filmed by request of the British TV channel "Sky1" where the premiere of this mystery thriller series took place. The very first episode was shown on April 15, 2016. The TV show "The Five" was created in mini-series format, so there was no second season.
The showrunner of the series is a well-known American writer and producer Harlan Coben who combines his work on television with writing detective novels. Mr. Coben worked extensively with a screenwriter Daniel Brocklehurst. Thanks to this talented tandem, such detective series as "The Five", "Safe" and "The Stranger" showed up on the screens. In 2020, Harlan Coben made film adaption to his own novel "The Woods".
About
A British-made television series filmed in the genre of a detective thriller. The premiere of the first season of "The Five" TV series took place on April 15, 2016 on the "Sky1" TV channel.
Related TV Series
Safe
The Stranger
The Woods
Collateral
River
The Missing
Tags: drama, thriller, crime, investigation, kidnapping, DNA, evidence, crime, past