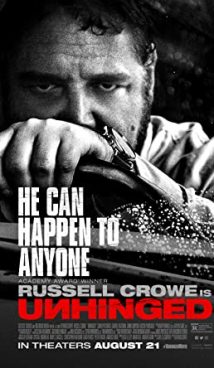 Synopsis
Be attentive and careful while driving! Unfortunately, Rachel (Karen Pistorius), the film's antagonist, did not follow this recommendation. Frustrated by the dismissal and in a hurry to take her son to school, she was rude to the pickup driver. The guy caught up with the irritated woman and asked her to apologize. However, Rachel was rude again, not even suspecting that she had signed the death warrant to her loved ones. Wanting to teach the woman a lesson, the stranger begins his terrible game. The heroine's friends and relatives are under threat. The horror is that the stranger demands that Rachel choose a new victim herself.
After a string of brutal murders, Rachel's son is threatened. A woman will have to make every effort to protect the dearest person in her life.
Interesting Facts
Initially, the role of the pickup truck driver was supposed to go to Nicholas Cage, but the actor rejected this offer. As a result, Russell Crowley played this role. It is noteworthy that the actor has not starred in major box office projects for a long time.
In recent years, there are some rumors about a possible sequel to "Gladiator", which has made Russell Crowley one of the titled Hollywood actors. It is not yet known if Russell will be starring in the film which will again be directed by Ridley Scott. However, according to one of the script versions, Maximus will be resurrected by the Roman gods.
Jimmy Simpson, a remarkable TV series actor, will play a small role in The Unhinged. He is well known to viewers from several TV shows – "Westworld", "Black Mirror", "Twilight Zone", "House of Cards" and "It's Always Sunny in Philadelphia".
Although the Unhinged was slated to world premiere on August 28, 2020, studio bosses decided to push the release date back to September due to the coronavirus outbreak. However, then it was decided to postpone the premiere until July 2020, in order to make this film one of the first to be shown in theaters after the quarantine ends. This was followed by another postponement of the release date – to the end of August 2020. As for European countries, the locals saw the movie in the middle of this summer.
About
The Unhinged is an American-made thriller film. The world premiere took place on June 16, 2020.
Related Films
Locke
The Rental
Following