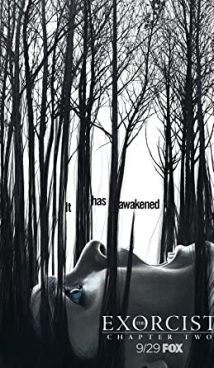 Synopsis
Two priests involved in exorcism decide to help the Rance family where one of the daughters is likely possessed. Father Tomas Ortega and Father Marcus Keane are responsible for their confession but no one is sure if there is a way to exorcise the demon this time. What if they are mistaken and the entity is trying to control a completely different family member? In the second season, our priest-fathers land on an island where a man named Andy Kim runs an orphanage. Strange things begin to happen there, and the exorcists again are inclined to suspect the interference of the evil forces from hell.
Interesting Facts
"The Exorcist" TV series was launched on September 23, 2016 on the American TV channel "Fox", and then renewed for a second season. After this, there was no new seasons to follow, and the channel closed the series.
The series is a kind of sequel to the very first film in the franchise "The Exorcist" shot in 1973. By the way, in the renewed series sounds the same musical composition as in the classic picture – "Tubular Bells" by Mike Oldfield.
 Presently, there are five films in "The Exorcist" franchise, the last of which, "Dominion", was released in 2005. In the summer of 2020, "The Exorcist" owners of the rights announced that the tape was waiting for a restart. The new version of the horror is likely to be released in 2021.
About
"The Exorcist" is an American-made television series filmed in the genre of mystical thriller. The premiere of the first season of "The Exorcist" series took place on September 23, 2016 on the Fox channel.
Related Shows
Outcast
Terror
Marianne
Channel Zero
Tags: horror, mystery, drama, thriller, demons, exorcism