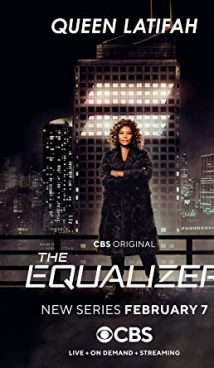 Synopsis
"The Equalizer" TV series is a new re-launch of the franchise about the urban avenger, and this time, in accordance with current trends, a woman becomes the main character.
The series chronicles the life of Robyn McCall (Queen Latifah), an enigmatic African-American woman with a mysterious background, on one hand, and just an average single mother raising her teenage daughter, on the other hand. Affiliating herself to an anonymous guardian angel and defender, Robyn uses her extensive skills to help those who have nowhere else to turn.
Trivia
"Equalizer" TV series was released on the American "CBS" channel on February 7, 2021. It was surprisingly unexpected that over 20 million viewers would watch the very first episode. A significant share of this success though was due to the fact that "The Equalizer" TV series was shown just after the Super Bowl. The second episode's premier had less stunning achievement – 8 million views.
The plot of "The Equalizer" TV series is based on the series of the same name, which aired from 1985 to 1989 on the same "CBS" TV channel. Between two "Equalizers", a vigilante action film "The Equalizer" (2014) was released about the avenger Robert McCall, starring Denzel Washington.
In the newly-premiered series a gender of the avenger changed. The main role is played by Queen Latifah. By the way, it is not the first time for her to become the face of a remake with gender changes. In 2004, in the film "New York Taxi", which is a remake of the French film franchise, Latifah played a taxi driver Belle Williams.
In the "The Equalizer" TV series also appears Chris Noth in the role of the former head of the CIA, William Bishop, who is widely remembered as 'Mr. Big' from the legendary TV show "Sex and the City".
About
American-made television series based on the crime thriller TV show of the 1980s.
The first season of "The Equalizer" series aired on the 'CBS' TV channel on February 7, 2021.
Related TV Series
The Equalizer (1985-1989)
Clarice
Walker
Big Sky
Tags: drama, crime, avenger, criminals, thriller, heroine, remake, restart, Queen Latifah