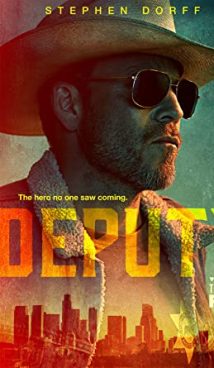 Synopsis
Fresh procedural from the life of Los Angeles police.
Bradford County sheriff is suddenly dying of heart disease, and the most experienced of his deputies should temporarily take his position. It turns out to be sergeant Hollister (Stephen Dorff).
The new sheriff, albeit a temporary one, turns out to be a tough boss and a good leader, putting the principles of police service above all else.
Interesting facts
Will Beall, the showrunner of the series, was one of the screenwriters of Aquaman, an international superhero blockbuster. Both of his TV projects, Training Day and Deputy, were closed after the first seasons.
This series is a new attempt of Stephen Dorff, a movie star of the 90s, to return to Olympus. Prior to Deputy, he was great at the third season of the anthology True Detective. By the way, Yara Martinez, the film spouse of Stephen Dorff from the Deputy, also appears in True Detective, but in the second season.
Deputy is the first TV series wherein a non-binary actor plays a role of a non-binary character.
Most episodes of Deputy series have a name beginning with 10-8. This is a decimal code for radio stations meaning "I'm ready to work, you can call me".
 Information
The American-made TV series shot in the crime drama genre.
The first season premiered on January 2, 2020 on the FOX TV channel.
You can watch the series trailer online on the website without registration.
 FAQ
What channel is producing the series?
Deputy was commissioned by the order of the FOX TV channel.
When did the season come out?
The first season was televised from January 2, 2020 to March 26, 2020.
The series is officially closed after the first season.
Tags: crime drama, police, Los Angeles, investigations