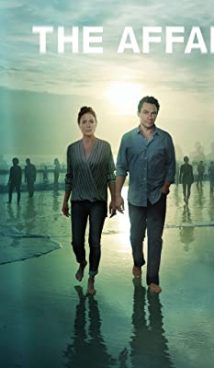 TV-MA
01 hours 00 minutes
Synopsis
It would seem that a drama about betrayal and divorce is something that everyone has long been accustomed to. However, the creators of The Affair came up with a plot twist that makes the series interesting to watch.
Each episode of The Affair consists of two parts and shows part of the story through the eyes of one of the characters. If in the beginning, their stories differ only in the length of the heroine's skirt and view on who first lit a cigarette in one of the scenes, then further differences only fuel the drama.
Showrunners not only play with a trick called 'unreliable storyteller' but also develop a story: starting with summer adultery, the series goes on about divorce, endless mistakes in details, death, acceptance, and aging.
Undergoing metamorphoses, changing storytellers, and tones, The Affair is one of the best TV dramas of the decade.
Interesting Facts
The release of the first episode of The Affair happened on October 12, 2014, on the American channel Showtime. The series aired annually until 2019, and the final episode premiered on November 3.
The series received three Golden Globe awards: for the best TV drama and two female roles.
Actress Ruth Wilson (who got the Golden Globe for her role) has spoken out several times against, what she says, 'excessive nudity' in Lovers. She stated that such a large number of bed scenes were redundant in the TV-series. Also, according to insiders, Ruth Wilson left The Affair a season before the finale for this very reason.
Information
This is an American drama TV-series.
The premiere of the first season of The Affair took place on October 12, 2014, on the American channel Showtime.
More Like This
Big Little Lies
Sharp Objects
Mrs. Wilson
Tags: drama, unreliable storyteller, family, romance, divorce