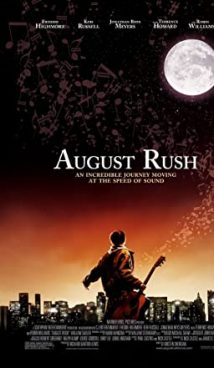 Synopsis
This is a very sentimental film about the power of love and music.
A boy named Evan lives in a New York orphanage. Even though he has been here for eleven years, the boy is sure that he ended up in the orphanage by accident, and all this time, his parents have been looking for the guy. Yes, Evan's father and mother are alive, but they do not know that someone is waiting for them. Moreover, they are unaware of Evan's existence.
His parents — cellist Lyla and guitarist Louis — met and instantly fell in love with each other. However, Lyla's father was against his daughter having a relationship with some rock musician, and Louis was informed that she had broken up with him. However, Lyla was expecting a child, and her father lied to her after she gave birth, saying that her son did not survive.
But the son is healthy, living in an orphanage, and waiting for his parents. A gifted child, he got the talents of both Louis and Lila and can not only to play but also to compose wonderful music. The only thing left for them is to finally meet …
Interesting Facts
August Rush premiered at the Chicago Film Festival in October 2007, and in November it saw a worldwide release.
Young Freddie Highmore played the lead role. Although at the time of the premiere, Freddie was only 15 years old, he was well-known to the viewers, having played in Charlie and the Chocolate Factory and Finding Neverland. Now Highmore is the star of the medical drama The Good Doctor.
The author of the film soundtrack is Hans Zimmer.
Initially, such 2000s film stars like Liv Tyler and Claire Danes wanted to play the role of the main character's mother.
Information
This is an American musical melodrama film.
The world premiere of August Rush took place on October 6, 2007.
More Like This
The Night Listener
What Dreams May Come
The Art of Getting By
Tags: music, rock, classical music, love, orphanage, orphan, hope, street musician, drama, sentimental, Robin Williams