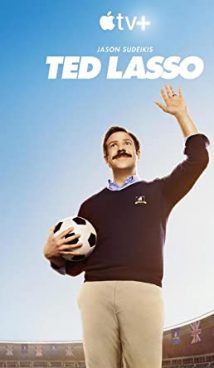 Synopsis
In all likelihood, the cultural differences between America and Britain will never fail to serve as a source of inspiration for filmmakers. The Ted Lasso new comedy television series tells the story of an unlucky football coach from Kansas who was asked to pursue his career in the UK. Although Ted agreed, one problem arose – having always coached American football players, Ted is now forced to lead a team of soccer players. American to the core, he doesn't understand the difference between the two sports. Now, he has to learn a lot and even try to lead the players to the win.
Interesting Facts
Jason Sudeikis, the leading actor in the television series, is also a producer on the project. This isn't the first time the comedian has played the role of Ted Lasso – he was featured in an NBC Sport promo for the 2013 English Premier League broadcast.
Like many of its other projects, Apple Tv Plus will air the new TV series in batches – three episodes on the day of the premiere and then one episode once a week, so that the last episode of "Ted Lasso" will air only in October. Since the new comedy series was received warmly from critics, it was renewed for a second season.
The owner of "AFC Richmond", whose football club is coached by Ted Lasso, may seem familiar to many TV viewers. The actress (Hannah Waddingham) is best known for her role as Septa Unella in the Game of Thrones, iconic television series.
About
The Ted Lasso is a British-American comedy television series. The first season premiered on August 14, 2020 on the Apple Tv Plus streaming platform.
Related Shows
Trying
Space Force
Avenue 5